"Famous is `Ulupalakua, home of the cowboys" is a well-known mele hula by John Pi`ilani Watkins written in 1947. It takes us to Maui`s upcountry, or more precisely, to the cattle ranches on the south-western slopes of Haleakala.
According to legend, the area was named by an ancient chief, who ordered breadfruit ("`ulu") from this region to be brought to him by carriers on foot. Upon arrival, the breadfruit had ripened ("pala") on the back ("kua") of the runners.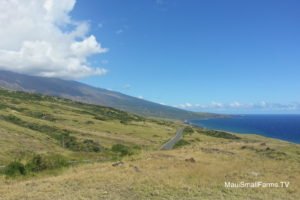 The breadfruit tree is one of the so-called "canoe plants", a plant that was brought to the Hawaiian islands by the voyaging Polynesians many centuries ago. It remains a staple in island cuisine today, whether in home-cooking or fancy restaurant fare.
It's sadly ironic that in 1787 the british Royal Navy purchased the HMS Bounty for the sole purpose to collect breadfruit plants in the south Pacific and transport them to the West Indies as a cheap source of food for enslaved Africans.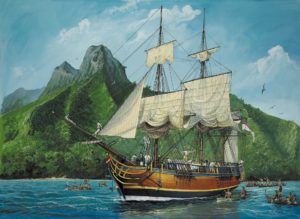 We all know what happened with that expedition…
Today, the district of `Ulupalakua retains its rural charm. Here you may still find the delicate white ginger blossoms ("`Awapuhi") with their unforgettable scent celebrated in this song.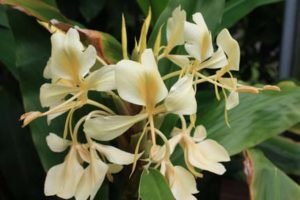 The blooms are used for very fragrant lei of many styles.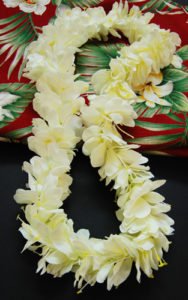 No longer seen today however, are the "swimming cattle".  Mounted cowboys used to accompany swimming cattle, which were tethered to long boats, out to  freighters, where a crane hoisted the animals up onto the ship.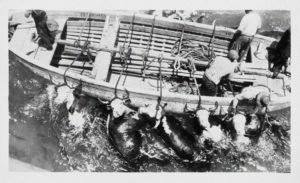 A rarely performed verse refers to this startling practise and is a lot of fun when danced with ku`i steps and mooing.
Social Share