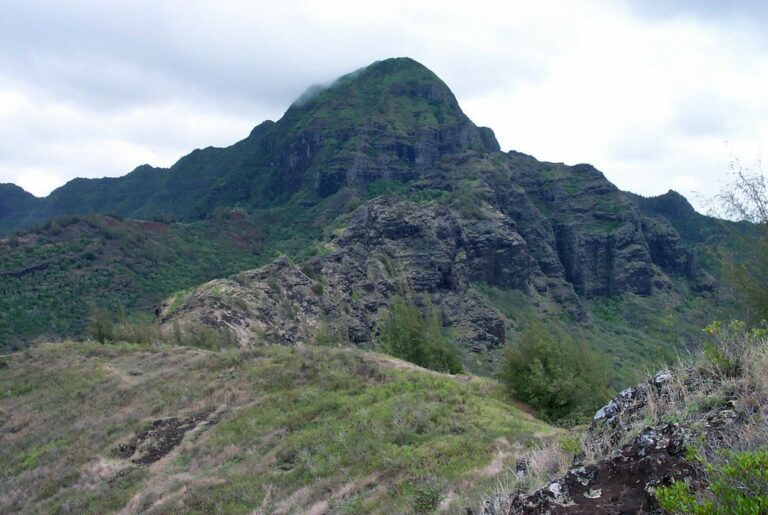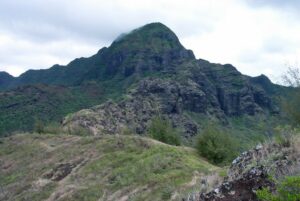 This classic mele hula was written by Reverend William Maka`ehu (1891-1960) from Hanapepe, Kaua`i. The words also allude to Kaua`i as the locale for the love story told in this song. Ha`upu the mountain is mentioned, as are the two plants most frequently associated with the garden isle, the tiny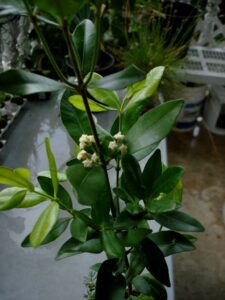 leafed Maile, "maile lau li`i" and the Mokihana with its anisette perfumed berries.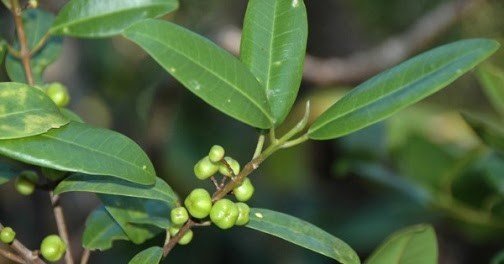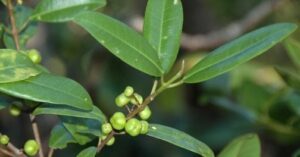 Despite their lovely smell, the sap of the Mokihana berries can cause serious skin burns, which is why experienced lei makers use Maile leaves as a bed to place strung Mokihana berries upon, creating a barrier for the skin on the neck and shoulders of the wearer. Mokihana and Maile exude a wonderful, long lasting herbal scent when paired with each other, making this combo a favorite not only for hula dancers.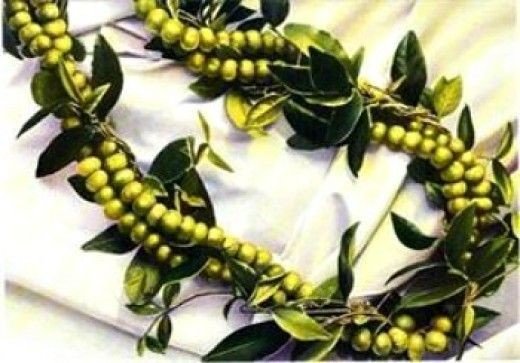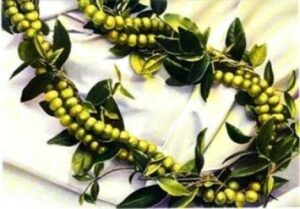 Due to its mythological importance, Maile ist often used for special occasions and ceremonial functions and is a very meaningful adornment for the hula dancer.
The Ali`ipoe finally, is a flowering plant which is non-endemic to Hawai`i. "Canna Indica" is a decorative garden plant with yellow, orange or red blossoms.  What makes this plant interesting to hula dancers are its seeds, which are used as the "noise maker" in `Uli`uli rattles.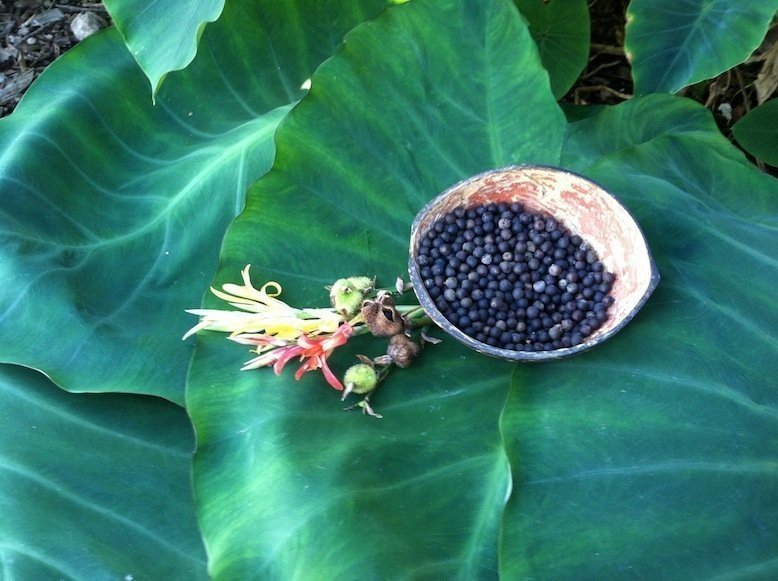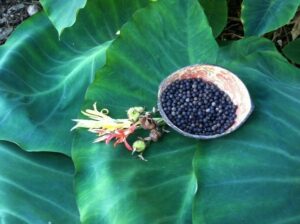 In additions to that, the seeds can be strung into beautiful, ever-lasting lei..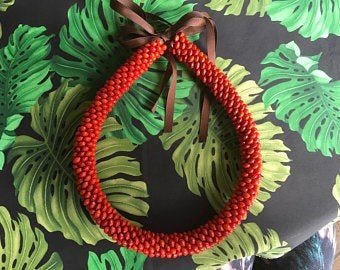 Like any artful piece of hawaiian poetry, "Ali`ipoe" is rich in koana, or hidden meaning.
"Kuʻu ipo hoʻoheno o ke aumoe", for example, the cherished sweatheart of the midnight hour, is certainly someone, with whom you don't just, hm let's say – play tennis.
Social Share